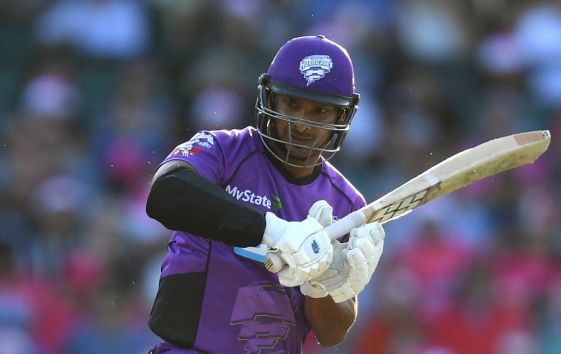 Professional services company KPMG has been named as the title sponsor of the 2018 Hong Kong T20 Blitz.
The third edition of the cricket tournament, which sees five teams competing in a Twenty20 format, takes place from 6th February to 11th February at the Kowloon Cricket Club in Hong Kong.
The news comes after Neo Sports led a list of broadcast partners attached to the event last month, acquiring the rights in India.
BT Sport in the UK, Fox Sports in Australia, OSN in the Middle East, ESPN Caribbean and, in Africa, Chinese-owned StarTimes have also secured media rights for the event.
Last year's Hong Kong T20 Blitz recorded 11 million online viewers across Cricket Hong Kong's digital channels, and organisers hope to attract around 30 million television viewers from the competition's potential reach of 175 million.
"I think this year's tournament always was going to ride on the rapid growth of last year, and various things that have been put into place have contributed towards that," said Jonathan Cummings, director of Cricket Hong Kong. "Obviously, Sunset+Vine [an organiser of the tournament] and TV distribution is a big step and having title sponsorship from KPMG sends the message that it's the right level of sponsorship that we want for this type of competition.
"Getting that reach with people watching around the world and watching from the ground itself is the most important things. With KPMG, it is very much a partnership with Cricket Hong Kong to help the sport grow in the city and help the tournament grow."
The first match of the tournament features last year's runners-up City Kaitak against Cali-Mex Hung Hong JD Jaguars.