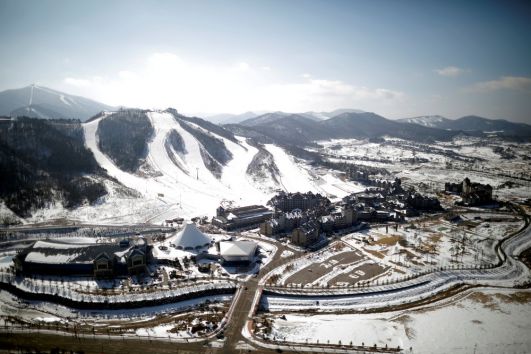 The Korea Federation of Banks (KFB), an association of South Korea's top banks, has announced that it will buy ₩1 billion (US$879,000) worth of tickets for the Pyeongchang 2018 Winter Olympic Games.
The federation is acquiring the tickets after the PyeongChang Organizing Committee (POCOG) for the 2018 Olympic & Paralympic Winter Games (POCOG) revealed that only 22.7 per cent of the 1.18 million available tickets have been sold. POCOG hopes to sell 90 per cent of this total before the Games' 9th February opening ceremony.
KFB also announced it would donate a further ₩20 billion (US$17.5 million) to POCOG to support the running of the Games.
"Buying tickets was considered one of the ways to support the Olympic Games, considering the recent slow ticket sales," said Shon Kyung-ae, a KFB official. "We have decided to buy ₩1 billion worth of tickets."
"As part of our social responsibility efforts, the federation has decided to support the Games, which will be an opportunity to improve the country's global image."
The PyeongChang 2018 Winter Olympic Games will be the 23rd edition of the multi-sport event, and is scheduled to take place from 9th to 25th February 2018.