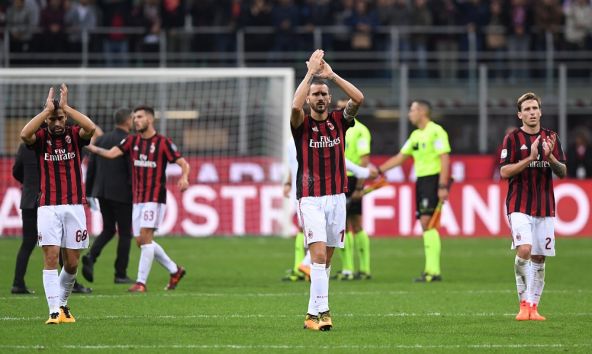 Japanese digital entertainment company Konami has announced a deal with Italian soccer giants AC Milan.
The company will become the official video game partner of the Serie A side, expanding its licence agreement for its Pro Evolution Soccer (PES) video game series.
Under the terms of the new partnership, Konami is to use its 3D scanning systems to create realistic in-game models of the Italian outfit in PES 2018, with player details to include playing style, on and off the ball movements, and tactical abilities.
The video game developer is to gain extensive access to the San Siro stadium to reproduce the sounds and atmosphere of a Rossoneri home game.
Additionally, Konami will have a high level of visibility in AC Milan's ground across LED sponsor boards and the San Siro big screen. Partner zones and player training centres are also to be the sites for other promotions with the entertainment company.
The news comes after Konami recently added several top soccer teams to its roster of global partners, signing another PES video game deal with AC Milan's city rivals Internazionale, and a shirt sponsorship agreement with second-tier English soccer side Fulham.
"We welcome Konami as a worldwide partner who can truly showcase our on-field prowess in its world-renowned PES series", said Lorenzo Giorgetti, chief commercial officer of AC Milan. "We look forward to offering the talented teams behind the games incredible access to our players and the San Siro, thus allowing our fans to match our match day heroics perfectly within PES titles".
"AC Milan is one of the most renowned clubs in the world let alone Europe," added Jonas Lygaard, senior director for brand development at Konami. "We are thrilled to partner with them. They have an enviable roster of talent in all their teams and we will honour them by replicating their skills and ability within PES 2018. Konami is dedicated to working with the true greats and AC Milan is exactly that".
AC Milan is Italy's most successful club internationally, having won the Uefa Champions League seven times. The Italian outfit finished sixth in the 2016/17 season and have won four of their seven opening games to the 2017/18 season, most recently suffering a 2-0 defeat at home to Roma. They will take on Inter on Saturday in the Derby di Milano.