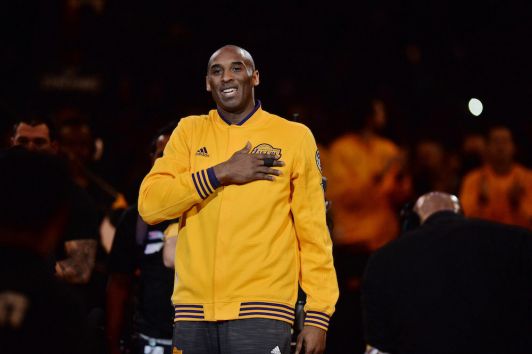 Retired basketball great Kobe Bryant has invested in 15 Seconds of Fame (15SOF), a social media app that delivers personal video content to fans at live events.
The five-time National Basketball Association (NBA) champion, who retired in 2016, also becomes an advisor to the company, which distributes video content such as arena videoboard apperances directly to users' mobile devices.
Terms of Bryant's financial commitment, which is being made through his investment company Kobe Inc, have not been released.
"Kobe Bryant has approached his post-career investment efforts with the same intensity, focus and diligence that he successfully displayed on the NBA court for 20 years," said Bruce Cohen, the chairman of 15 Seconds of Fame.
"His insight into the sports, entertainment, sponsorship and media industries will play a major role in the growth of 15SOF, and we are excited to have him and his team involved."
15SOF has struck up several partnerships in sport. Earlier this year, it partnered with Major League Baseball Advanced Media (MLBAM), while it also has deals in place with a host of major league, college organisations and other non-sports entities.
A statement from the company said it believes Kobe Inc 'will bring its operational and business expertise throughout sports, media and live events to the strategic development and expansion of 15SOF's groundbreaking technology.'
"15SOF delivers important moments to consumers seamlessly," said Bryant, 38. "I've seen first-hand how much these personal video moments matter to fans and, through IP innovation, 15SOF has essentially opened up a new medium to consumers, as well as brands and licensors."