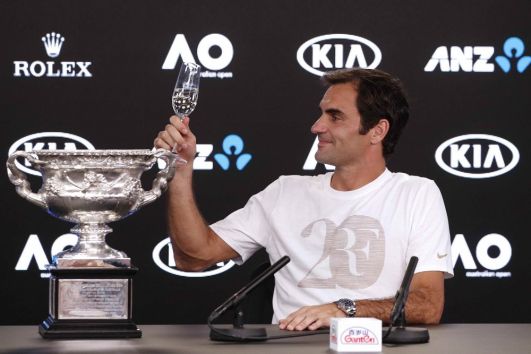 Kia Motors has agreed a five-year extension of its partnership with Tennis Australia.
The deal, which was announced on Saturday at a signing ceremony at Melbourne Park, ensures that the South Korean car manufacturer will remain a major sponsor of the Australian Open Grand Slam tournament until 2023.
As part of the agreement, Kia will continue to provide vehicles to transport players, match officials and other VIPs around the hard court event's host city of Melbourne. Additionally, the company will roll out a host of new on and offline activations for tennis fans around the world.
Kia first partnered with the Australian Open in 2002, making it the tournament's longest-serving major sponsor.
"We are delighted to announce we will be extending the wonderful relationship with our major sponsor, Kia Motors, for a further five years," said Craig Tiley, director of the Australian Open. "The Australian Open and Kia Motors partnership is one of the great success stories in Australian sport. Our incredible 17-year journey continues to evolve and is indicative of the extraordinary growth experienced by both our organisations during this time."
"It has been an incredible partnership for Kia Motors, fully aligned to the youthful spirit of our brand," added Byung Yun Park, executive vice president at Kia Motors Corporation. "We are excited to be part of the world's most thrilling Grand Slam tennis tournament for another five years.
"I'd like to thank everyone at Tennis Australia and everyone involved in organising this incredible event for their hard work in providing unforgettable experiences, every year."
News of the renewal preceded the finals of this year's Australian Open, which saw Denmark's Caroline Wozniacki defeat Simona Halep of Romania in the women's competition to take her first Grand Slam title, before Swiss great Roger Federer beat Croatia's Marin Čilić in a five-set thriller to secure his 20th Grand Slam title.