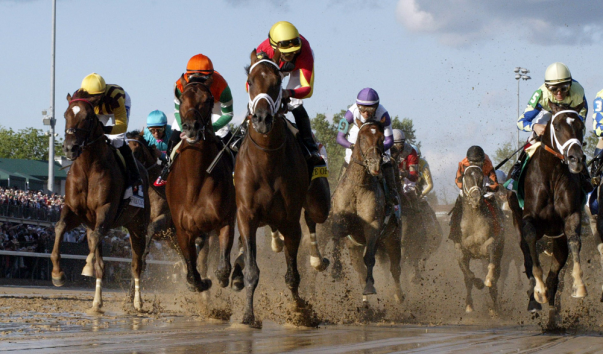 Coca-Cola has signed a five-year sponsorship deal with Churchill Downs racetrack, home of the Kentucky Derby.
The agreement sees the beverage company become the official and exclusive soft drink partner of the US horse race for its next five editions.
The partnership will include direct promotional and marketing support of a range of Coca-Cola products, including its Diet Coke, Coke Zero Sugar, Coca-Cola Life Sprite, Powerade and Dasani brands.
Coca-Cola will support community initiatives and fundraising events taking place during Derby week, and will also have brand activations at the event including providing virtual reality experiences and customised race-day bottles.
The agreement sees Coca-Cola replace rival brand Pepsi as a partner of the elite meeting and venue.
"Churchill Downs and Coca-Cola are two American icons so the partnership is an especially strong fit," said Kristin Warfield, vice president of partnerships at Churchill Downs racetrack. "The hundreds of thousands of racing fans who come from all over the world to experience Churchill Downs' world class horseracing and the Kentucky Derby will now be able to enjoy a broad range of Coca-Cola products and experiences."
"Churchill Downs is one of the most iconic sports venues in the world," added Heather Hucks, director of brand marketing at Coca-Cola. "We are delighted to bring racing fans a variety of leading beverage choices throughout the year and at the Kentucky Derby. As the local bottler, we are committed to the Louisville community and are excited to grow this partnership - both on the track and off."