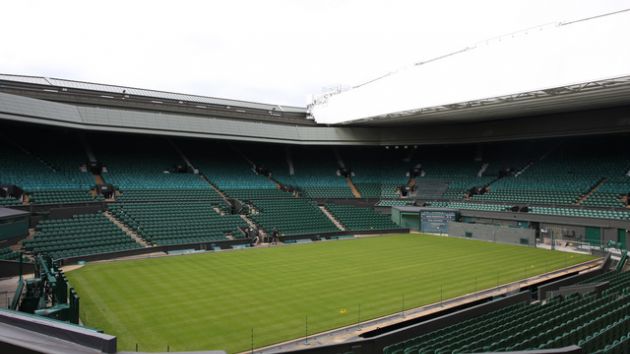 Hospitality agency Keith Prowse has announced a five-year renewal of its partnership with the All England Lawn Tennis Club (AELTC).
Keith Prowse will be the AELTC's exclusive official hospitality provider for The Championships, Wimbledon, beginning in 2019.
Under the terms of the agreement, the hospitality company, which signed an initial five-year deal with the AELTC in 2013, will continue to develop its hospitality and tour services, as well as working with The Wimbledon Foundation, which is the official charity of the club, to explore new opportunities.
The new deal unites Wimbledon's hospitality under one brand offering, a move the AELTC believes will 'standardise the route to market'.
The UK-headquartered Keith Prowse's partnerships in tennis include London's Queen's Club, which hosts the Aegon Championships men's tournament in the run-up to Wimbledon, Roland Garros in Paris for the French Open, and the O2 Arena, current home of the ATP Finals. It is also a hospitality partner of rugby union's Twickenham Stadium, and cricket venues Lord's, Kia Oval and Edgbaston Stadium, among others.
"We are delighted to extend our partnership with Keith Prowse as our exclusive hospitality provider for the next five years," said Mike Desmond, director of commercial and media at AELTC. "The AELTC engaged in a rigorous tender process, which was overseen by International Stadia Group, before choosing our preferred supplier.
"The submission by Keith Prowse showed an unmatched understanding of our business and heritage, and demonstrated a clear view of the opportunities presented by unifying our offering to create a single official Wimbledon hospitality experience."
Andy Vinsen, managing director at Keith Prowse, added: "We are delighted to have been awarded this contract and are looking forward to continuing our great partnership with Wimbledon. We already have an award-winning proposition and are excited at the opportunity to take a holistic approach to hospitality spanning inside and outside of the Grounds, doing what we do best; define, build and deliver world-class hospitality experiences."
The Championships, Wimbledon, returns on 2nd July 2018 for its 132nd edition, when Switzerland's Roger Federer and Spain's Garbine Muguruza are due to defend their men's and women's singles titles respectively.