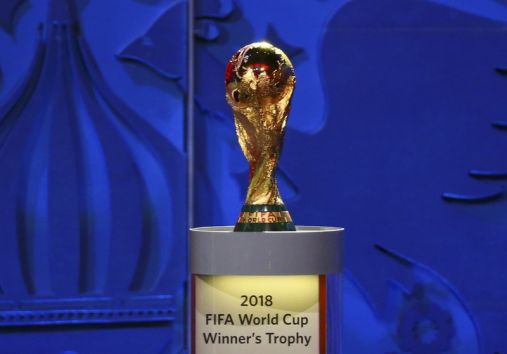 Kayford Holdings has renewed its exclusive rights deal with soccer's global governing body Fifa to manufacture and sell licensed products for the 2018 Fifa World Cup.
Under the terms of the agreement, the Chinese company will continue to manufacture, price and sell the quadrennial international soccer tournament's official licensed products around the world, except in Russia.
Kayford, which designs, develops and markets the licensed products of sports events and clubs worldwide, also took part in creating the initial designs for the 2018 Fifa World Cup mascot. Kayford has since made the new mascot products available on major Chinese online shopping sites, including ecommerce giant Alibaba.
The sports product manufacturer also held the rights to operate the licensed products of the 2014 Fifa World Cup, the 2015 Fifa Women's World Cup, the 2016 European Championships, and Europe's premier club soccer tournament the Uefa Champions League, from 2014 to 2018.
German Bundesliga outfits VfL Wolfsburg and Borussia Dortmund, as well as Italian Serie A side AC Milan, also have partnerships with Kayford.
The 2018 Fifa World Cup is due to kick off in Russia on 14th June and ends on 15th July.