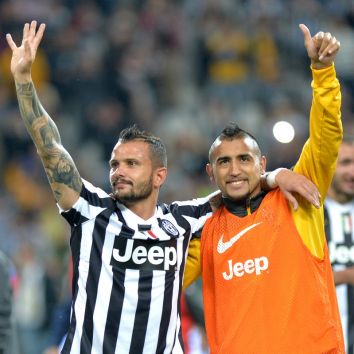 Italian Serie A soccer champions Juventus have renewed their long-running deal with carmaker Fiat.
The Turin-headquartered firm has inked a six-year extension to its front-of-shirt sponsorship, which will now run until the end of the 2020/21 season.
The new deal will come into effect from the 2015/16 season and, according to the club, is worth around €17 million (US$22.75 million) per season, with additional performance-based bonuses available.
Fiat will also supply a fleet of vehicles to the club, who won their third successive Serie A title in 2013/14.
Juventus and Fiat are both controlled by the Exor group of companies owned by the family of Juventus president Andrea Agnelli. In a continuation of the current agreement, struck in April 2012, the Jeep logo will be branded on the front of the club's shirts. Jeep is owned by American car group Chrysler, a global strategic partner of Fiat.
The previous contract was said to be worth €35 over three years.
Juventus will kick off their title defence against Chievo Verona on 30th August.
The deal was confirmed on Twitter on Thursday: