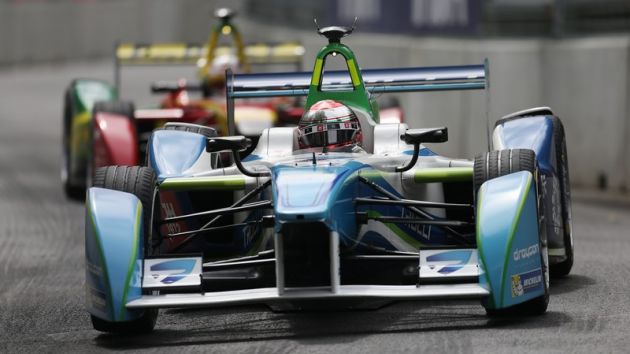 Formula E has announced that Julius Baer has renewed its partnership with the electric street racing series.
The Swiss banking group, which joined forces with Formula E before its inauguration in 2014, will remain a global partner of the world's first electric motorsport championship until the end of the 2020/2021 season.
The extension comes in advance of the expiry of the current deal at the end of the championship's fifth season in 2018/19, and the bank believes that its commitment to the sport demonstrates its own principles of pioneering innovation and promoting sustainability.
"I'm extremely happy to see Julius Baer extend their partnership with Formula E," said Alejandro Agag, founder and chief executive of Formula E. "They have been involved in the series since before the first-ever race took place, and it's fantastic news that they'll remain part of the Formula E family until at least the end of the 2020/21 season. To extend the partnership with over two years left prior to the renewal shows commitment to the concept of Formula E."
Boris FJ Collardi, the chief executive of Julius Baer, added: "Julius Baer is very proud to extend the partnership with Formula E as the exclusive global partner until 2020/21. We have recognised the great potential of this novel platform right before the very first race in 2014.
"Visionary thinking is not only a concept within Julius Baer, we live and we share it with Formula E. The renewal of the partnership highlights Julius Baer's continuous support and commitment to Formula E and its forward-thinking and innovative approach."
Formula E is currently in its third season of competition, and the partnership announcement comes ahead of the Monaco ePrix, which is scheduled to take place this Saturday.