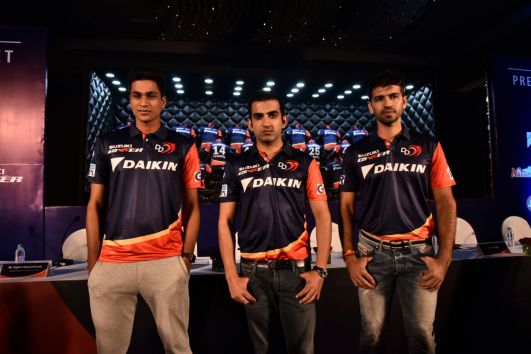 Indian business conglomerate Jindal South West (JSW) Sports has bought a 50 per cent ownership stake in Indian Premier League (IPL) franchise the Delhi Daredevils.
According to a reports from ESPNcricinfo, the deal values the Daredevils at INR 1100 crore (US$169 million), double the US$84 million the team were originally purchased for in 2008, meaning GMR Sports is recouping its initial investment while retaining half of its stake, receiving INR 550 crore (US$84.5 million) in the first of its kind sale.
While the terms have been agreed, the deal can only be confirmed once the IPL Governing Council gives it its stamp of approval, which is expected imminently.
"It is good for the IPL," a BCCI official told ESPNcricinfo. "Transactions like these to have to happen. This will have a cascading effect. You needed a reference point and now you have one."
Parth Jindal, head of JSW Sports, said: "This is something that we as a group are excited about and the DD team will add to our existing portfolio of sports investments. We look forward to bring our experience and expertise to take the team to new heights."
Kiran Grandhi, the GMR Group's chairman, said the deal with JSW Sports was "symbolic" of the "immense potential" of cricket in the country.
JSW Sports has reportedly been looking to get into the IPL for some time, with the league's record-breaking media rights contract last year thought to have perked interest.
Star India won a comprehensive package of the IPL's global broadcasting rights, paying INR 16,347.5 crore (US$2.55 billion) for a five-year contract until 2022, making it the most valuable media rights deal in cricket history.
The Star deal also saw IPL franchises pocket INR 150 crore (US$23.4 million) from the central-revenue pool, double the amount they had been bringing in for the first ten seasons of the competition. Each franchise, as a result, is likely to have a profit of about INR 50 crore (US$7.8 million) per season for the next five years.