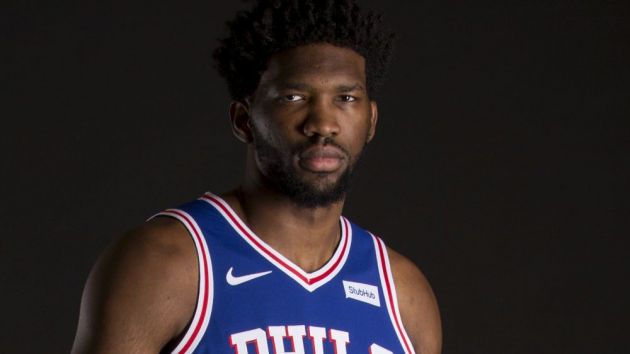 After sporting Under Armour trainers during open preseason practice sessions, Philadelphia 76ers star Joel Embiid has sparked rumours over a future sponsorship deal with the brand.
Cameroonian Embiid, 24, who was recently named in the SportsPro 50 Most Marketable athletes, will see his deal with German sportswear brand Adidas expire this weekend. Now he has suggested that a deal to become Under Armour's newest National Basketball Association (NBA) signee may not be far away.
Speaking to the Philadelphia Inquirer, the 76ers man said: "My contract with Adidas officially ends up on the 30th. I'm a free agent. So I'm just trying new shoes, but there's contract negotiations and we're pretty close."
Embiid would join a raft of athletes on the Under Armour roster, including Golden State Warriors' Stephen Curry and the New England Patriots quarterback Tom Brady.
Embiid's 76ers side start their NBA preseason campaign against the Orlando Magic next week.