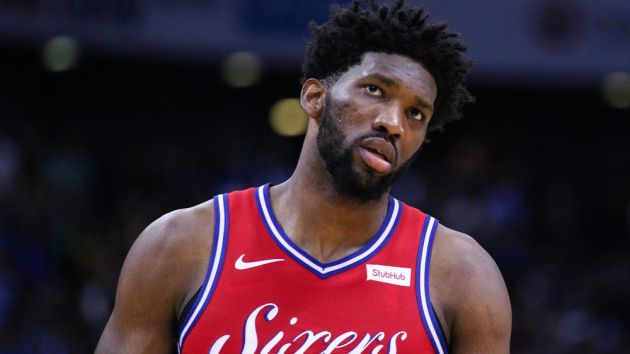 Philadelphia 76ers centre Joel Embiid has signed a five-year footwear and apparel deal with US sportswear giant Under Armour.
The financial terms of the contract have not been made public, but ESPN says the annual value of the deal will make the Cameroonian the highest-paid centre in the National Basketball Association (NBA).
Embiid was previously with Adidas but that deal expired earlier this year making the 24-year-old the most sought-after footwear free agent in the league. The German apparel brand had up to ten business days to exercise its 'match clause' on Under Armour's offer, but the company declined to take up that option.
Embiid, who recently ranked 35th in SportsPro's list of the world's 50 most marketable athletes, fuelled speculation that he was about to join Under Armour in September when he sported the company's trainers during open pre-season practice sessions.
Now that the deal is confirmed, the NBA All-Star joins a star-studded roster of Under Armour athletes including Golden State Warriors talisman Steph Curry, New England Patriots quarterback Tom Brady and Washington Nationals right fielder Bryce Harper.
In an essay published on Under Armour's site to announce the partnership, Embiid said: 'When I sat down with Under Armour, one of the first things we talked about was how this can be bigger than just shoes, bigger than just basketball. I want to help change people's lives like [Los Angeles Clippers forward] Luc [Mbah a Moute] changed my life.
'Basketball has given me everything, but it has to be bigger than basketball. That was the first thing that I said to Under Armour, and they were behind it 100 per cent. This isn't about a shoe deal. I mean, listen ... I'm gonna make sure they design some shoes as pretty as I am. Don't worry about that. We're gonna take care of that.'