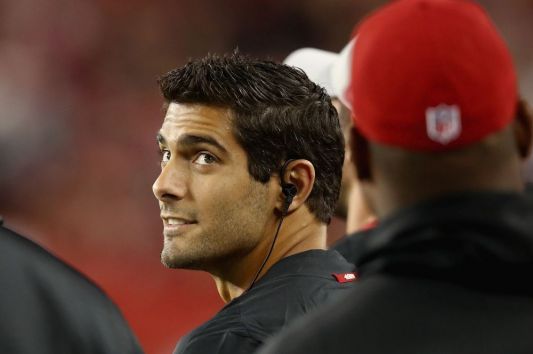 San Francisco 49ers quarterback Jimmy Garoppolo has signed an endorsement deal with the Nike-owned Jordan Brand.
The National Football League (NFL) star has seen his reputation enjoy a huge rise since joining the 49ers from the New England Patriots in October 2017. In February 2018, Garoppolo signed a five-year extension to his existing contract, worth US$137.5 million.
According to ESPN.com's Nick Wagoner, the quarterback received interest from Under Armour, Adidas and Nike before choosing to sign up with Jordan, with the deal set to be formally announced next week.
Garoppolo said of the agreement: "Since I got in the league, it was one of my dreams to be with Jordan, and it came true, so I'm pretty excited about it."
Last season, he threw for seven touchdowns in six appearances for the franchise, with his team winning all five of the games in which he started. The 49ers start the new campaign against the Minnesota Vikings on 9th September.