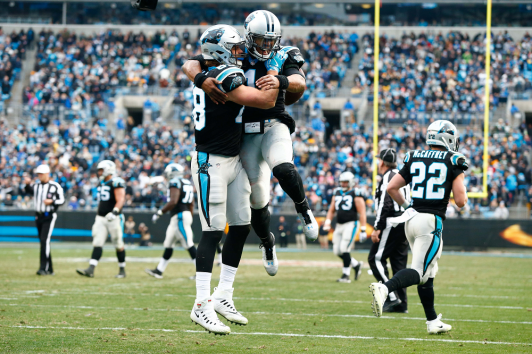 Jerry Richardson, owner of the National Football League's (NFL) Carolina Panthers, has announced that he plans to put the team up for sale after the 2017 season, following allegations of his own workplace misconduct.
The 81-year-old, who paid US$206 million along with investors for the team in 1993, made public his intentions to sell in a letter on the team's website posted on Sunday night.
Sports Illustrated reported that the Panthers agreed settlements with four former employees of the NFL outfit in relation to inappropriate behaviour by Richardson.
Accusations against him include sexual harassment of multiple women and the use of a racial slur towards a team scout, all of which are being investigated by the NFL.
According to Sports Illustrated, Richardson and the Panthers agreed confidential settlements with complainants that included non-disclosure and non-disparagement clauses.
In a statement on Friday, the Panthers announced that they would be investigating Richardson's conduct internally, overseen by law firm Quinn Emanuel Urquhart and Sullivan.
The American businessman and rapper Sean Combs, who is estimated to have a personal fortune of US$820 million, expressed interest in buying the Panthers on Twitter, alongside National Basketball Association (NBA) star Stephen Curry.
According to ESPN, Richardson had previously put a plan in place that ensured the Panthers, who were valued at US$2.3 billion by Forbes in September, would be sold within two years of his death.
The allegations against Richardson follow the news that five former NFL players were among the six suspended by US sports broadcaster the NFL Network last week.
'I believe that it is time to turn the franchise over to new ownership,' Richardson wrote in the letter published on the Panthers' website. 'Therefore, I will put the team up for sale at the conclusion of this NFL season. We will not begin the sale process, nor will we entertain any inquiries, until the very last game is played.''
'I hope everyone in this organisation, both on and off the field, will be firmly focused on just one mission: to play and win the Super Bowl. While I will no longer be the team owner, I will always be the Panthers' number one fan.'
The Carolina Panthers have won the National Football Conference (NFC) South championship five times, and are currently second in the NFC South division. They beat the Green Bay Packers 31-24 at home on Sunday, and host the Tampa Bay Buccaneers on Christmas Eve.