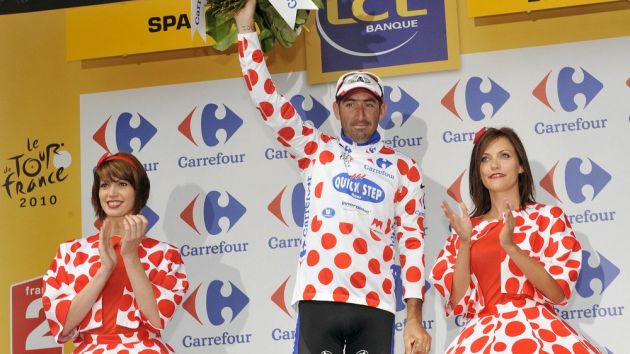 Retired cyclist Jérôme Pineau has revealed plans to set up a new French cycling team ahead of the 2018 season.
The 37-year-old Frenchman, whose own professional career ended in 2015, has aspirations for his new outfit to be competing on the elite UCI WorldTour within three years.
Although contracts cannot be signed until 1st August, the team are expected to be led by Olympic silver medallist Bryan Coquard, who has already announced that he will leave his current employers Direct Énergie at the end of the 2017 campaign.
Speaking to French newspaper L'Equipe, Pineau said that his budget for the venture would be between €5 million (US$5.8 million) and €8 million (US$9.2 million).
Discussing the details of the launch, Pineau added: "We will start for a three-year period, first of all in Professional Continental, with the objective of accessing the WorldTour, if it still exists, during this period. We're planning to take on a dozen riders, among whom there will be some foreigners, and we will be capable of being competitive from the first year."
If successful, Pineau's team could compete in the prestigious Tour de France, the 2017 edition of which is in its penultimate stage and concludes on Sunday.