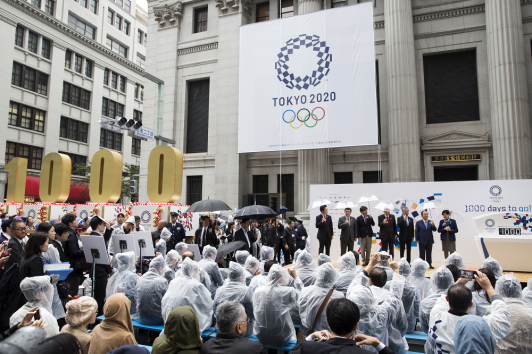 The International Olympic Committee (IOC) has agreed a partnership with the Japan Consortium of broadcasters, which will develop local content and reach for the Olympic Channel OTT service.
The new deal, which covers linear and digital platforms, will run until the end of 2024 and includes linear programming blocks and an expanded digital presence for the Olympic Channel, with video embedded across the online and mobile offerings within the Japan Consortium.
The partnership comes with the Japanese capital of Tokyo now set to host the next Olympic Games in 2020. The Japan Consortium, whose members include public-service broadcaster NHK and the Japan Commercial Broadcasters Association (JBA), holds the broadcast rights to those Games, as well as the Beijing 2022 and Paris 2024 editions, as part of a deal it extended with the IOC in 2014.
The Olympic Channel was launched as a worldwide digital platform after the closing ceremony of the Rio 2016 Olympic Games, with the aim of engaging with younger audiences and creating a presence for Olympic sports and stories between events.
"We are thrilled to collaborate with the Japan Consortium to deliver the Olympic Channel experience, ensuring that viewers across the country are more closely connected to the Olympic movement every day of the year," said Mark Parkman, general manager of the Olympic Channel.
"This new partnership is the first step toward localisation in Japan to further engage fans and new audiences with the Olympic Channel brand in between the Games as we strive to create even more excitement ahead of Tokyo 2020."