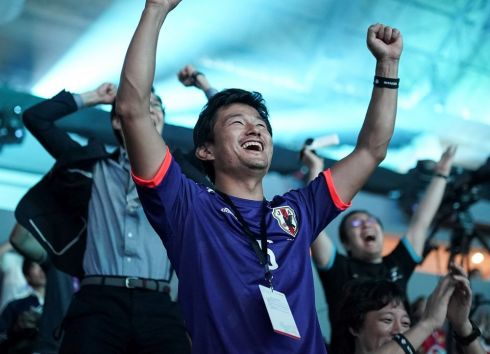 The Japan Esports Union (JEU) and the Japanese Football Association (JFA) have partnered to host a Pro Evolution Soccer (PES) competition at the country's 2019 National Sports Festival.
The partnership between the two bodies comes after Konami's PES was played – alongside five other esports titles – at the 2018 Asian Games, which took place in Jakarta. Japan won gold in the PES part of the contest.
The esports tournament, which the JFA hopes will see greater interaction between esports and soccer fans, will feature teams made up of three players competing in two different divisions. One league will exclusively be for high school students, while the other is an open competition.
The PES tournament will take place in the cultural aspect of the next year's festival, which is viewed as the top national sporting competition in the country.
Kozo Tashima, chairman of the JFA, told daily newspaper The Japan Times: "There are lots of esports players who play soccer, and lots of players, including members of the national team, who play esports. I hope we can promote interaction between these groups and get more people involved in [soccer] itself."