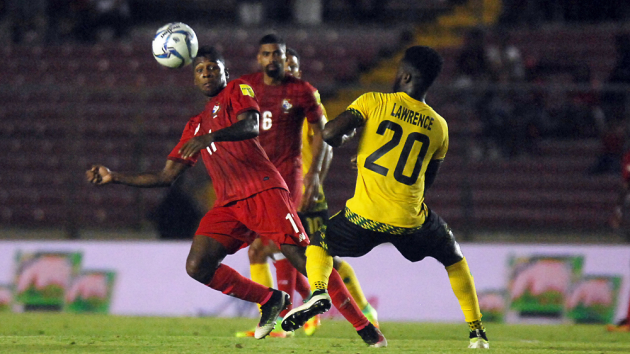 The Jamaica Football Federation (JFF) has announced a four-year, US$4 million partnership with Umbro.
Under the terms of the deal, the English sportswear brand will supply shirts and other equipment for all men's and women's national soccer teams at all age groups from 2018.
The agreement includes bonuses from Umbro relating to performances in various regional and international tournaments. Umbro replaces UAE-based kit supplier Romai, which agreed a partnership with the JFF in 2015 worth around US$5.4 million.
Umbro currently provides kit for the Peruvian and Serbian national soccer sides, and is also the official kit manufacturer for English Premier League clubs AFC Bournemouth, Everton FC and West Ham United.
"This is a world-renowned name and the JFF is delighted to be partnering with Umbro," said Michael Ricketts, president of the JFF. "I am sure that this will be a mutually beneficial partnership. Umbro is a famous name in football around the world and we are looking forward to revealing the new kits to our fans. We are looking for positive things from our national teams and this will be an excellent start."
"We have been in tremendous negotiations and we are able to reach a most generous and important deal," added Alberto Bassan, director of Flex Pro, Umbro's distributor in Jamaica. "Umbro, a British brand, in essence, will be able to bear its name on the JFF kit and it's a real honour for us. We are rooting for the best of the Jamaica Football Federation and for the Jamaican people."
"We are pleased to have added the Jamaican national team to our roster of clubs around the world. The team has a unique culture that fits perfectly with Umbro's values and combined with our unparalleled kit design and footballing insight, should make a fantastic partnership," said Antony Little, managing director of Umbro.
The Jamaica national men's soccer team qualified once for the Fifa World Cup in 1998 and finished second in the 2015 and 2017 editions of the Concacaf Gold Cup. The women's side were runners-up at the 2014 Women's Caribbean Cup.