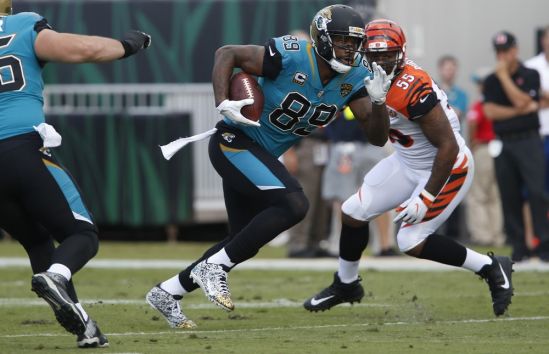 The National Football League's (NFL) Jacksonville Jaguars have expanded their partnership with Dream Finders Homes.
As well as being the Florida-based franchise's official home builder, the company will become the naming rights partner of the team's training facility, which will be named the Dream Finders Homes Practice Complex.
The two parties began their collaboration in 2014. The financial terms of the new arrangement have not been disclosed.
Mark Lamping, president of the Jacksonville Jaguars, said: "Dream Finders Homes continues to be innovative in their approach to home building, and they have brought this same level of innovation to their partnership with the Jaguars. We applaud Dream Finders' passion for their business and commitment to ours."
"We could not be more pleased about the direction of our partnership with the Jaguars, the recent performance of the team and the vision Shad Khan [the owner of the Jacksonville Jaguars] has for our great city," added Patrick Zalupski, chief executive and co-founder of Dream Finders Homes. "The opportunity to partner with an NFL franchise in our home market and support an owner that has demonstrated his commitment to Jacksonville provides us the ability to share the Dream Finders Homes growth story nationally."
The Jaguars are top of the NFL's AFC South division, and will be hoping to extend their three-game winning streak when they travel to play the Cleveland Browns, who have lost all nine of their games this season, on Sunday.