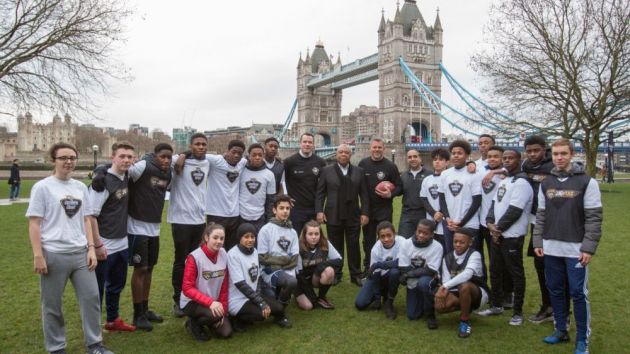 National Football League (NFL) franchise the Jacksonville Jaguars and LGT Vestra US have partnered to create the Gridiron Grant, a new university scholarship opportunity for UK students.
They claim the sports scholarship programme is the first of its kind in the UK and are offering a university place to two students graduating from either the franchise's JagTag initiative or those who are involved in American football in their community each year.
Students interested in the opportunity have until 20th April 2018 to apply for the Gridiron Grant, at which point a panel of experts that includes LGT Vestra US executives, Jaguars representatives and a government education representative will select the recipients based on a range of criteria such as academic achievement, participation in American football, commitment to the community and a demonstration of personal endeavour.
The inaugural winners of the Gridiron Grant will be announced later this year following the completion of the academic year.
The Gridiron Grant marks the next step in the partnership between the Jaguars and LGT Vestra US, following the 'Reward Rows' programme that saw more than 500 children earn the chance to go to Wembley to watch the Jaguars v Ravens in September last year for free.
The Jaguars reached the AFC championship game this season and led the New England Patriots 20-10 early in the fourth quarter, only to fall to an eventual 24-20 defeat. The Patriots will defend their NFL title against the Philadelphia Eagles in Super Bowl LII on Sunday at the US Bank Stadium in Minneapolis, Minnesota.