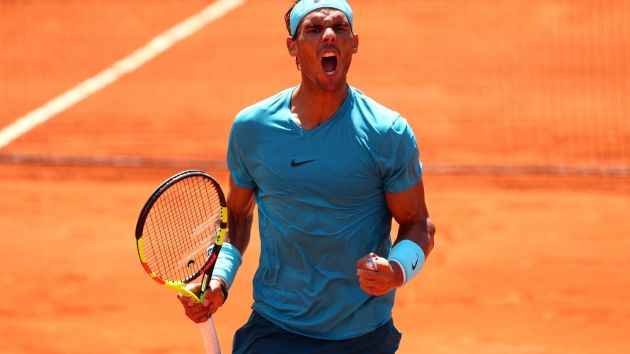 ITV has extended its exclusive free-to-air rights deal with the French Tennis Federation (FFT) to show the French Open in the UK until 2021.
The British broadcaster, which has held the rights to the Grand Slam clay-court tennis tournament since 2012, will have a guaranteed minimum of 90 hours of coverage for each edition of the competition from 2019.
The action from Roland Garros will also be available on the ITV hub.
Niall Sloane, director of sport at ITV, said: "Bringing viewers free-to-air coverage of one of the real delights of the sporting calendar at Roland Garros in recent years has been a privilege, so we're hugely pleased to announce this new deal to keep the tournament with ITV. France Federation Tennis have been absolutely brilliant as partners and we look forward to continuing working with them over the coming years."
News of the extension comes ahead of the conclusion of this year's French Open, with the men's and women's finals due to take place this weekend.