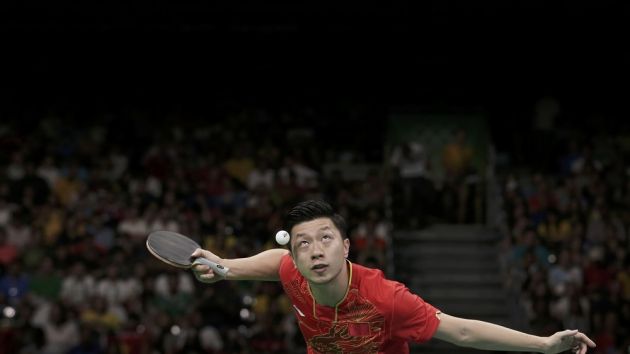 The International Table Tennis Federation (ITTF) and the T2 Asia & Pacific Table Tennis League (T2 APAC) have signed a collaboration agreement which aims to progress the sport.
The partnership, unveiled on Thursday, will see innovations from T2 APAC, which held its inaugural season in July in Hong Kong, introduced into the ITTF World Tour.
Elements that will be incorporated into the series include using multiple balls during matches, increased player promotion, player contracts and broadcast innovations.
The partnership will also see the ITTF test new innovations in the T2 APAC for inclusion in the World Tour, such as ball-tracking spin and speed, and a new system that allows players to challenge an umpire's decision.
Frank Ji, founder and chairman of the T2 APAC, and special advisor to the ITTF president, said: "My goal is to create an environment where our table tennis players are adored and loved by millions across the world and not just by table tennis fans. An environment that would attract more media attention, more TV broadcasters, more fans and more money into the sport. I want table tennis to be one of the biggest sports in the world, and have our players become rich and famous! This is why I created the T2 league and sponsored the ITTF World Tour.
"I see many synergies between the two properties, which is why this collaboration makes sense, so ITTF and T2 can work more closely together and achieve my goal of table tennis being a flourishing commercial sport."
Thomas Weikert, president of the ITTF, added: "We are very happy to have people like Frank Ji in our sport, we need more passion, more ideas and more energy. With Mr Frank Ji on board, we have been able to innovate and develop the 2017 ITTF World Tour, which resulted in record prize money, record TV viewership and record TV interest.
"2018 is an important year for the ITTF, so we are looking forward to the collaboration, which will assist the ITTF to take the ITTF World Tour to new heights."
The first event of the 2018 ITFF World Tour will be the Hungarian Open, which begins on 18th January.