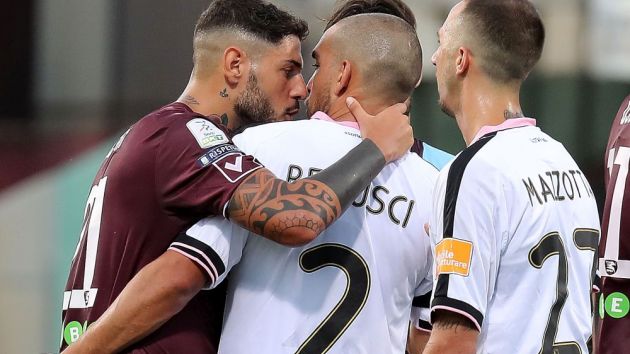 Serie B, the second tier of Italian soccer, has apparently been suspended after a successful appeal by club Pro Vercelli against the decision to limit the teams taking part in the competition.
After three clubs which finished in mid-table last season were relegated to the fourth tier, Serie D, due to financial issues, league officials – who deny any upcoming fixtures have been postponed – decided that the 2018/19 Serie B season would consist of 19 teams instead of the usual 22.
At the end of last season, clubs Bari, Cesena and Avellino were all excluded from the league for financial irregularities, and reformed in Serie D for the current campaign.
After regulators agreed to make the league a 19-team competition for this season, Pro Vercelli – along with other relegated clubs Novara and Ternana – appealed against the decision, arguing that their second-tier status should be reinstated.
Serie C clubs Siena and Catania also lodged appeals after losing out in the promotion play-offs – hoping the league would promote more clubs from the third tier if last year's relegated teams were to remain demoted.
Pro Vercelli's successful appeal overturned a decision by the Italian Olympic Committee (CONI) rejecting their case to be reinstated in Serie B.
CONI's Franco Frattini, who works within the organisation's High Court of Sports Justice, has said that the league has been suspended until 9th October – despite Serie B chiefs denying this.
Frattini told Italian radio that a decision on the structure of the competition will be made on Friday, with the teams taking part in a potential 22-team league to be determined on Monday – if it is decided that three teams are to be added to the roster.
However, a statement from Lega Serie B read: "The declarations of president Franco Frattini are in haste. Instead, the league will continue, regularly, because that is what millions of fans want and there is no ruling that forces its suspension."
Serie B started three weeks ago while Serie C began last weekend, meaning structural change would disrupt multiple levels of the league pyramid. Fixtures are slated to go ahead this coming weekend, though confusion still reigns.