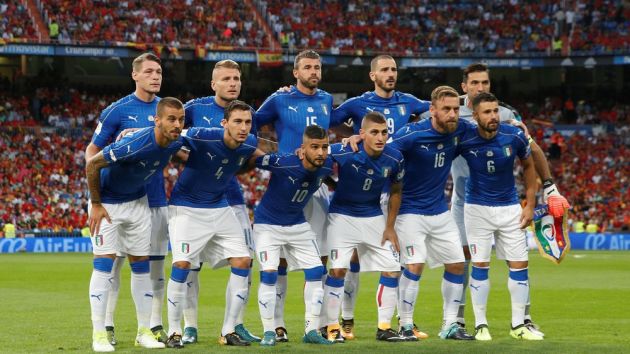 Confectionery brand Goleador has signed a partnership agreement with the Italian Football Federation (FIGC), the governing body for soccer in Italy.
The brand, owned by Italian parent company Parfetti Van Melle, will display images of the national soccer team, the Azzurri, on its two-sided sweet packaging.
The financial terms of the sponsorship have not been disclosed.
"The Goleador brand has a direct link with football," said commercial director of Perfetti Van Melle, Holger Hartmann. "We're really proud to be together with the National Team in a partnership born of common values such as passion, determination, fraternity and team spirit. Our support for the team is an opportunity to look at football again as a sport based on loyalty, healthy fun and a way to share and show support. All for one, Goleador for all!"
"The support of the fans for the Azzurri shirt is important motivation for achieving any objective," added FIGC president Carlo Tavecchio. "For this, we are happy to have a well-loved brand such as Goleador as a sponsor, it's always been a symbol of sharing and passion for football which is a sport that can unite generations, especially when Italy play."
Italy stand in second place in their 2018 Fifa World Cup qualifying Group G, lagging behind leaders Spain by three points. The side will host Macedonia on Friday, where a single point will guarantee them a place in the play-offs, during which the eight runners-up from each Uefa qualifying group compete to make the final four who go through to the finals in Russia next year.