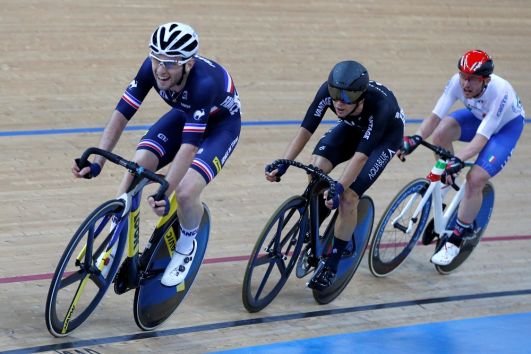 Starting from the 2017/18 season, Enervit branding will feature on the Italian team's jerseys. The company is working with the Italian Cycling Federation (FCI), the cycling management body in Italy, to look after the national riders' nutritional needs in preparation for upcoming competitions.
Collaborating with Davide Cassani, the former road cyclist and current manager of the Italian national cycling team, Enervit will develop new products for the squad.
Enervit's role as nutritional provider will also help the team's athletes to avoid involuntary engagement with forbidden substances, due to the independent quality controls the company's supplements undergo. Enervit is published in the Cologne List, a register of supplements tested to check for forbidden substances.
"This partnership, which has brought us to the national jersey, is for us the natural evolution of a profitable relationship that has been in existence for some years now between the FCI and Enervit," said Paolo Calabresi, marketing director at Enervit. "We are two organisations who believe in team play to achieve common goals."