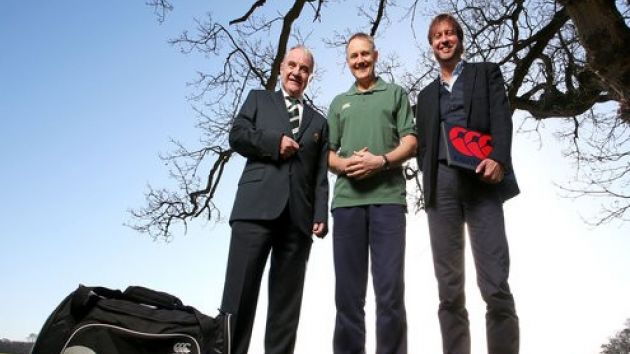 The Irish Rugby Football Union (IRFU) has signed a six-year deal with New Zealand-based clothing brand Canterbury to be the national team's official kit supplier.
The deal, which is worth €20million (US$27.3 million) according to the Irish Times, will run from 1st September this year, when Canterbury take over from current sponsors Puma, and will end in 2020, covering the next two world cups.
It was confirmed in January 2013 that Puma and the IRFU had agreed to cut short their eight-year, €40million contract as part of the brand's exit from European rugby.
Canterbury, who previously sponsored the national team until Puma took over ahead of the 2009/10 season, will return as the official kit supplier for all match day, training and bench wear for the men's national squad as well as supplying kit to all the IRFU's junior teams and the women's national squad.
The IRFU will debut the new Canterbury kit in their autumn international against South Africa at the Aviva Stadium in Dublin on 8th November.
Canterbury, one of the largest rugby apparel brands in the world, adds Ireland to its existing list of nations to whom it supplies official kit including England, Russia, Spain, Japan and the USA.
Pat Fitzgerald, the president of the IRFU, said: "I'd like to welcome Canterbury into the Irish rugby family as we journey towards the 2015 Rugby World Cup. Having the backing of the world's top rugby apparel brand is testament to the strength of the Irish Rugby brand and reflects positively on the progressive steps being taken to ensure that we cement our position at the top of world rugby."