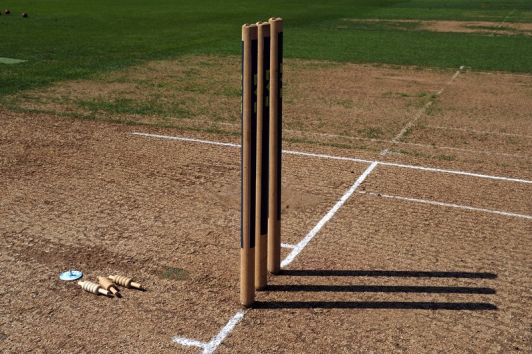 Ireland and Afghanistan will be eligible to play Test match cricket after their national boards were made full members of the International Cricket Council (ICC).
Cricket Ireland and the Afghanistan Cricket Board both had their applications for enhanced status approved in a unanimous vote by the ICC Full Council in London. The two countries will become the 11th and 12th to play the elite five-day game. Their application followed a revised set of entry conditions for full members.
They are the first new full members since Bangladesh was granted Test status in 2000. The ICC has also reformed its membership structure to absorb the third-tier Affiliate members into the second-tier Associate level.
The ICC has also agreed a new financial settlement with the Board of Control for Cricket in India (BCCI) that will see world richest national body receive an estimated US$405 million of the global body's revenues over the next financial cycle. The England and Wales Cricket Board (ECB) will take US$139 million, with Zimbabwe Cricket getting US$94m and the seven other full members US$128 million each. The Associate members, including Ireland and Afghanistan at this stage, will share US$240 million.
"I'd like to congratulate Afghanistan and Ireland on their full membership status which is the result of their dedication to improving performance both off and on the field resulting in the significant development and growth of cricket in their respective countries," said ICC chief executive David Richardson. "Both have clearly demonstrated they meet the new criteria and as such have made the progression to full membership."
Shafiq Stanikzai, the chief executive of the Afghanistan Cricket Board, added: "For a nation like Afghanistan it is a huge and remarkable achievement, the entire nation will be celebrating across all five regions and different provinces, it is the perfect Eid gift. Everyone has waited for this news and has been so keen to hear this news. Afghanistan Cricket has gone from strength to strength and we dared to dream that this would happen and today it has become a reality.
"I would like to thank the ICC and the board who have demonstrated today that they are committed to growing the global game and rewarding nations who are performing on and off the field. As an administrator every achievement is huge and it opens the doors to new challenges and we need to work hard to maintain and sustain our development at the top of the cricket world."
Cricket Ireland chief executive Warren Deutrom said: "We are delighted and proud with today's historic announcement. It is an extraordinary testament to the talent and endeavour of thousands of passionate players, coaches, volunteers, staff, clubs and committee people. We would like to thank most sincerely the ICC and its members for bestowing this honour on us today. It is a reflection not just of our past achievements but of our potential to grow our great game. We shall spend the next 24 hours marking the moment and celebrating this great day for Irish cricket and next week the hard work of planning to transition to full membership and Test status begins in earnest."
Afghanistan and Ireland have established themselves as the strongest cricket-playing nations outside the existing full members in recent years, with both beating Test-playing teams on a number of occasions in limited overs cricket. Afghanistan are currently ranked ninth in one-day international (ODI) cricket and are also ninth in the Twenty20 rankings.
Ireland, whose form has tailed off since missing out on a 2015 Cricket World Cup quarter-final place on net run rate, are currently 12th in the ODI rankings but only 18th in T20s. They are the reigning champions in the four-day ICC Intercontinental Cup, though defeat to Afghanistan leaves them trailing in the 2015/17 competition.