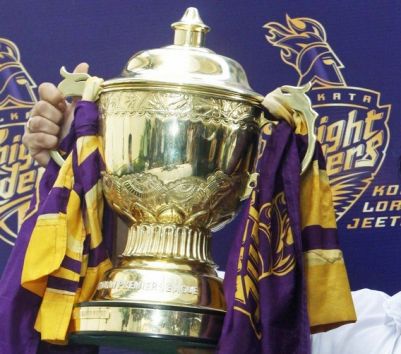 The brand value of the Indian Premier League (IPL) twenty20 (T20) cricket tournament has soared 19 per cent to US$6.3 billion in 2018, according to a report by New York-based corporate finance advisory firm Duff & Phelps.
The figure, which is up from US$5.3 billion last year, has largely been boosted by the IPL's huge broadcast deal with Star India in September, which paid Rs16,347.50 crore (US$2.55 billion) for media rights to the tournament for five years. The broadcaster outbid the likes of Sony Pictures Networks India, Facebook and Bharti Airtel.
The report also said the presence of marquee players spread out across franchises helped increase the IPL's brand value, while commentary in eight different languages across 17 channels helped bring up overall viewership figures. The recently concluded 11th season of the IPL roped in a total of 1.4 billion impressions, a 15 per cent rise from 1.2 billion in the previous year.
"Star India's broadcasting rights deal was a game-changer that put IPL on par with some of the biggest sporting leagues in the world (on a fee per match basis)," said Varun Gupta, managing director, Duff & Phelps and Asia-Pacific leader for valuation services. "The change in content consumption, influx of over-the-top (OTT) and digital viewing platforms and increased support from advertisers, broadcasters and sponsors gave the IPL greater significance in terms of brand value."
The report also ranked the Mumbai Indians as the highest team in terms of brand value at US$113 million for the third year in a row. The Kolkata Knight Riders ranked second at US$104 million, while the two-year ban imposed on Chennai Super Kings and Rajasthan Royals had a negative impact on their brand value, although the presence of MS Dhoni for the former helped them reach US$98 million alongside Royal Challengers Bengaluru.