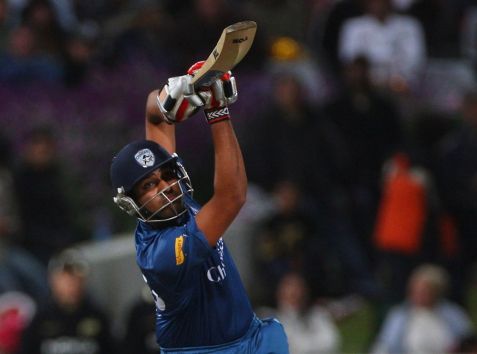 The Board of Control for Cricket in India (BCCI) has announced a five-year extension of its partnership with tyre manufacturer CEAT.
The deal will see the Mumbai-based company remain the official strategic time out partner of the Indian Premier League (IPL) Twenty20 tournament, retaining a role it has held since 2015.
The news comes shortly after the BCCI announced Indian epayments and ecommerce brand Paytm as the official umpire partner of the IPL, while the league's franchises have also been announcing a raft of commercial deals ahead of the 11th edition of the tournament.
"We are delighted to have CEAT back as the official strategic time out partner of the IPL," said IPL chairman Rajeev Shukla. "They have always been big supporters of the IPL and having them continue as partners for the next five years is a great testament to the strategic time out property and the league in general."
"Taking our journey forward with the BCCI, we are glad to announce our five-year sponsorship deal for the IPL's strategic time out," added CEAT managing director Anant Goenka. "This is an ideal platform for us to strengthen our brand prominence and visibility across the globe. The IPL has seen a meteoric rise in viewership and brand value in the past decade, and we are confident that the next five years will be equally momentous for IPL and CEAT alike."
The 2018 IPL season gets underway on 7th April, when defending champions the Mumbai Indians host the Chennai Super Kings, who are returning to the tournament after serving a two-year suspension.