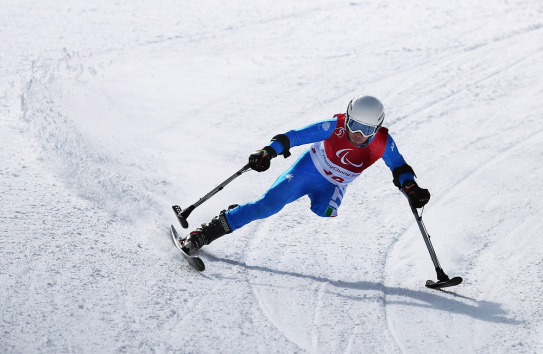 The International Paralympic Committee (IPC) has agreed a partnership with the International Olympic Committee (IOC) and its Olympic Channel over-the-top (OTT) service.
Under the terms of the deal, over 300 hours of coverage will be shown live on the digital platform Paralympic.org using an Olympic Channel digital player.
Daily highlights from all events will be available across the IPC's digital channels, while fans will be able to access live results and the latest Games news on Paralympic.org.
Craig Spence, director of communications at the IPC, said: "For the PyeongChang 2018 Paralympic Winter Games, the IPC website and other digital channels will be providing our most comprehensive and in-depth coverage to date.
"We are delighted to be partnering with the Olympic Channel on this project. Together with TV broadcasters, we will ensure that the Paralympic Winter Games can be watched from anywhere in the world and that the performances of the Para athletes can inspire and excite billions of people."
The 2018 Winter Paralympic Games are set to take place from 9th to 15th March in PyeongChang, South Korea. Paralympic.org coverage will begin with the opening ceremony on Friday.