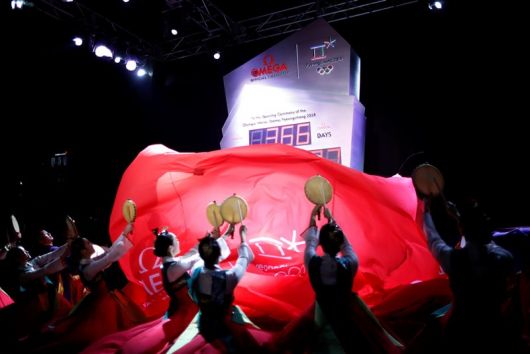 The International Olympic Committee has extended its partnership with Omega until 2032.
The Swiss watchmaker, one of 13 companies in The Olympic Partner (TOP) programme of elite IOC sponsors, will remain the official timekeeper of the Games in a 12-year renewal which will take the association between the two parties to the 100-year mark. Omega will continue to supply timing, scoring and in-venue results systems and equipment, and will be entitled to promote its collaboration with the IOC in global marketing and advertising campaigns.
Omega first acted as Olympic timekeeper at Los Angeles 1932 and became a TOP sponsor of the IOC in 2004. It is the first of the body's lead partners to commit as far as the 2032 Games. The financial terms of the deal were not released but it is likely to be worth at least a substantial eight-figure sum.
"Omega is the world's leader in sports timekeeping, and the extension of our agreement through to 2032 means Olympic athletes will continue to be able to rely on Omega's expertise," said IOC president Thomas Bach. "2032 is an important milestone, as it will mark 100 years since the Olympic movement was first able to count on Omega's timekeeping solutions."
Nick Hayek, chief executive of Omega parent Swatch Group, added: "The Olympic Games is one of the most emotionally stirring events in the world, with an Olympic medal as the ultimate sporting dream. Its message of unity through sport is deeply compelling for people everywhere. From whichever media platform available, people tune in and cheer for their favoured athletes.
"We at Omega are honoured that since 1932 we have been part of creating this emotion by measuring the fractions of a second or the distances that will decide between gold, silver and bronze. We are happy and proud to continue this tradition until 2032, which will mark 100 years of partnership between Omega and the Olympics."