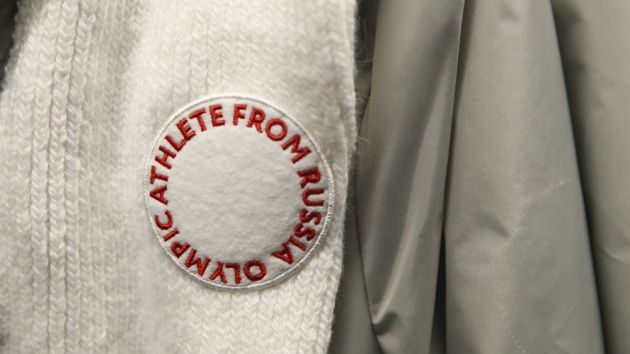 The International Olympic Committee (IOC) has approved a total of 169 Russian athletes to compete at next month's PyeongChang Winter Olympics under a neutral flag.
Last month, the IOC banned the Russian Olympic Committee (ROC) from taking part in PyeongChang following the findings of a report by the Schmid Commission, which confirmed evidence of 'the systemic manipulation of the anti-doping rules and system in Russia' leading up to and during the Sochi Games of 2014.
However, the IOC also ruled that athletes who can prove they are clean could compete in South Korea as 'Olympic Athletes from Russia' (OAR).
The approved athletes will be revealed on Saturday, 13 days before the start of the Games. The IOC narrowed down an initial list of 389 athletes from a pre-registration pool of 500, 80 per cent of whom did not compete in Sochi.
A number of Russia's top athletes will remain absent from February's Games, and earlier this week, the Kremlin described it as 'deplorable' that six-time Olympic gold medallist speed skater Viktor Ahn, cross-country skier Sergei Ustyugov and biathlete Anton Shipulin had not been included in the IOC pool.
The Winter Paralympics will quickly follow the Olympics, and the International Paralympic Committee (IPC) is set to make a decision about Russia's participation at the event this weekend.
Commenting on Thursday's announcement, ROC vice president Stanislav Pozdnyakov said: "At the moment together with the national and international federations an application of OAR athletes was approved for 169 athletes. Unfortunately, leading athletes were not included."
PyeongChang 2018 takes place between 9th and 25th February.