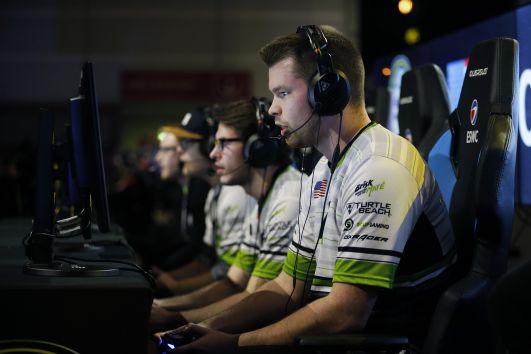 The International Olympic Committee (IOC) has announced details of a forum on esports that it will host to discuss the possibility of including video games in the Olympic Games.
As promised by Olympic president Thomas Bach last month, the IOC and Global Association of International Sports Federations (GAISF) will host the event on 21st July at the Olympic Museum in Lausanne.
The forum will bring together gaming executives such as Riot Games chief executive Nicolo Laurent and Blizzard Entertainment president Mike Morhaime, as well as players, sponsors and event organizers with a goal of educating IOC and GAISF members about the esports industry.
Kit McConnell, IOC Sports director, said: "[This forum is] a great opportunity for both the Olympic Movement and representatives from the world of esports and gaming to begin a discussion, listen and learn from each other, and understand the potential opportunities for collaboration."
The IOC and other Olympic leaders discussed esports at a summit last Autumn. They determined esports could be considered a sporting activity and that its growth and popularity with younger demographics would be attractive to the Olympic Games. Summit participants charged the IOC and GAISF with opening a dialogue between the gaming industry and Olympic officials.
In February of this year, the IOC partnered with Intel and ESL to host at Intel Extreme Masters Starcraft II event ahead of the Olympic Winter Games PyeongChang 2018.
The Olympic Council of Asia has already added esports to its events, with the 2018 Asian Games in Jakarta, Indonesia set to feature multiple esports titles and esports also confirmed for inclusion at the 2022 Asian Games.