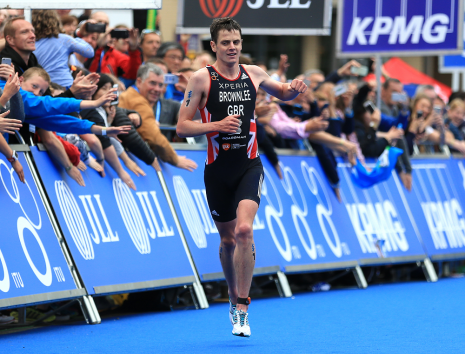 The International Triathlon Union (ITU) has agreed a partnership with Infront Sports & Media, which will develop sponsorship opportunities and digital strategies for the organisation's leading series.
The long-term deal will see the global sports marketing agency share responsibility for sponsorship and digital initiatives for the World Triathlon Series and the new World Triathlon Mixed Relay Series.
Infront will also sell international media rights and offer broadcasting services for both series.
The partnership aims to drive the growth of both competitions through new digital developments that will engage a wide fanbase, with a focus on the TriathlonLIVE over-the-top (OTT) channel.
Infront is part of the Wanda Sports group, which also includes the ultra-triathlon organiser Ironman.
Marisol Casado, president of the ITU, said: "Under this new agreement, we expect to grow together and expand our beloved sport even further. Especially taking into account that this year is the beginning, for all our athletes, of the road to the Tokyo 2020 Olympic Games. We want to show all the amazing performances to the entire world, which I'm sure will be possible with the help of Infront."
Stephan Herth, executive director of summer sports for Infront, added: "Infront has a history of providing a high-quality service for our endurance sport partners. I'm confident our strong track record will continue with this latest collaboration."
The 2018 World Triathlon Series is set to begin on 2nd March in Abu Dhabi. Meanwhile, the inaugural edition of the Mixed Relay Series is scheduled to take place this year, with events planned for the English cities of Nottingham and Edmonton in July.
The new series will comprise teams of two men and two women, with each athlete taking part in a 'super-sprint' triathlon of swimming, cycling and running. The format will be included in the Tokyo 2020 Summer Olympic Games.