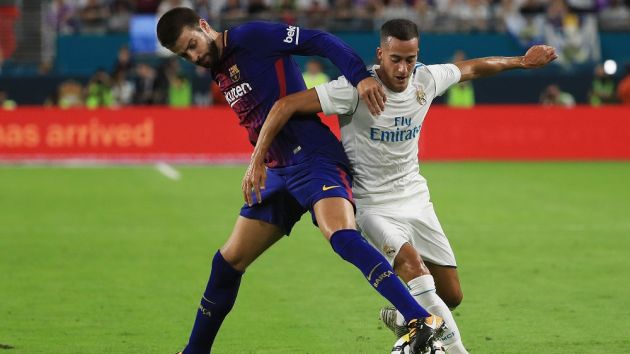 The International Champions Cup (ICC) has renewed its rights deal with pay-TV broadcaster Premier Sports, which will show the pre-season soccer tournament in the UK and Ireland when it gets under way later this week.
Under the terms of the deal with Catalyst Media Group, which distributes the broadcast rights to the ICC behalf of tournament organiser Relevent Sports, Premier Sports will show 23 matches live.
The remaining four games will be shown on a delayed basis, with Liverpool vs Manchester City on 25th July to be shown live on Liverpool's in-house TV channel, LFCTV, and all three games involving Manchester United to be shown live on their MUTV outlet.
FreeSports, the free-to-air sister channel of Premier Sports, will also show full delayed coverage of ICC matches.
Premier Sports showed the ICC for the first time last year, replacing pay-TV broadcaster Sky, which had covered the tournament between 2014 and 2016.
Meanwhile, the ICC has announced a partnership with cloud-based video technology company Grabyo to grow social engagement.
The ICC's digital teams based at the tournament locations in USA, Singapore, Switzerland, Sweden, Spain and Austria will use Grabyo to amplify distribution of live streams and real-time highlights across social platforms, while activating campaigns for sponsors and brand partners.
The deal will allow the ICC to work with sponsors and brand partners during the competition to provide new revenue streams and engagement through social video distribution.
The ICC will also create pre and post-game shows which can be broadcast live on social channels.
The 2018 ICC kicks off in Chicago on 20th July when Germany's Borussia Dortmund face off against Premier League giants Manchester City.