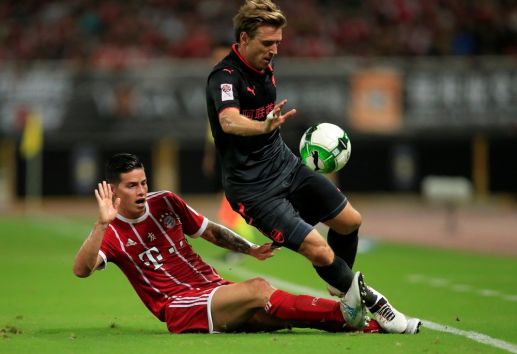 Dugout has announced a new partnership with Relevent Sports, the company that owns and operates the International Champions Cup, to be the pre-season soccer tournament's exclusive global content production partner for the US leg of the competition.
The digital platform's videographers will accompany the participating teams around the event, and will be given access to their camps in order to produce behind-the-scenes footage from training and inside their dressing rooms.
Additionally, Dugout will be responsible for creating exclusive original video content for the tournament organisers, as well as their sponsors and affiliates.
"We're delighted to be partnering with the International Champions Cup this summer," said Elliot Richardson, chairman of Dugout. "Dugout fans around the world want their daily view of exclusive, behind-the-scenes content from the world's best clubs and players in the number one pre-season tournament.
"With access to hotels, team planes, training sessions and more, our users will be able to enjoy Dugout's unique brand of videos throughout the tournament, giving fans unparalleled exclusive access to the clubs and players taking part."
Charlie Stillitano, chairman of Relevant Sports, added: "Since the International Champions Cup was launched in 2013, the tournament has attracted the biggest clubs in world football bringing the best of the beautiful game to the US. The success of Dugout has shown that football is a truly global game, and we're really excited to be able to showcase the best of the International Champions Cup to fans around the world."
This year's leg of the International Champions Trophy in the US got underway on Wednesday, and will reach its conclusion on 30th July. The teams competing are Barcelona, Real Madrid, Manchester United, Manchester City, Tottenham Hotspur, Roma, Juventus and Paris Saint-Germain.