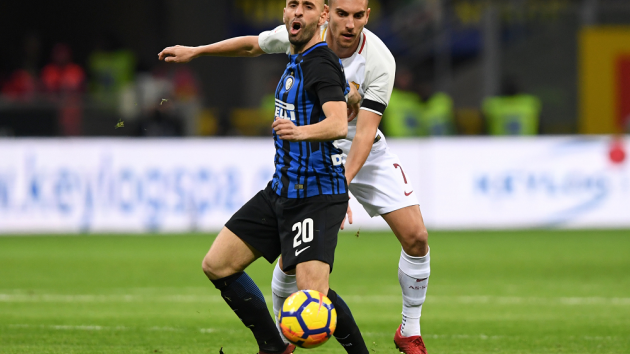 Italian soccer giants Inter Milan have agreed a deal with Caffè Motta.
The Italian coffee brand will be an official partner of the Serie A side for the remainder of the 2017/18 season.
The financial terms of the agreement have not been disclosed.
In the last six months, Inter have signed sponsorship deals with sports technology brand Nilox, timepiece brand GaGà Milano, and Japanese digital entertainment company Konami, as well as renewing their commercial partnership with automotive manufacturer Volvo for a further year.
"It is with great enthusiasm that we return to support a football team with worldwide success like Inter Milan, which is a club full of determination and team spirit" said Nicola Mastromartino, chief executive of Caffè Motta.
"We are pleased to have involved an important brand as close to the football movement as Caffè Motta," added Alessandro Giacomini, commercial director of marketing company Infront Italy, which brokered the deal. "The association of the brand as official partner at Inter Milan will support the visibility strategy at the national and international level of the company."
Inter Milan are currently fourth in Serie A, 11 points behind league leaders Napoli. They were held to a 1-1 draw at home to fifth-placed Roma on Sunday, and will hope to secure three points when they travel to the Stadio Paolo Mazza to take on Spal, who are third from bottom, on 28th January.