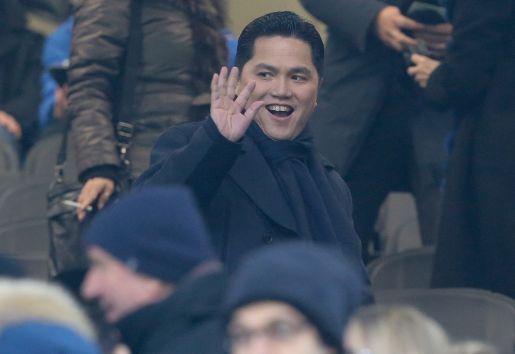 Jindong Zhang, majority shareholder of top-tier Italian soccer side Inter Milan, is looking to gain full control of the Serie A outfit, according to Italian media reports.
Chinese retailer, Suning (formerly the Suning Group), which was founded and is majority-owned by Zhang, bought around 70 per cent of Inter in 2016, with Inter chairman Erick Thohir becoming a part-owner with a 30 per cent shareholding after buying Massimo Moratti's shares.
Italian media outlet Corriere Della Sera report that Zhang is set to buy out Inter chairman Erick Thohir's remaining share of the club, which would leave Suning with near-full control of the team, with the exception of a few minor shareholders.
Reports suggest Thohir's shares of Inter are worth in the region of €150-€200 million, although Suning is understood to be limited by the Chinese government on how much money it can spend outside of China.
A way around that would be for Thohir's shares to be exchanged for shares in Suning, which the Inter chairman could, in turn, sell on for cash.
Inter are under pressure to meet their Financial Fair Play (FFP) obligations, after Uefa, the governing body of soccer in Europe, referred the side to the adjudicatory chamber of its financial control unit for breach of FFP regulations.
Uefa ruled in early June that Inter only partially fulfilled their settlement agreement for FFP, meaning they will continue to have to balance their finances for the last two years and reign in expenses on the transfer market.