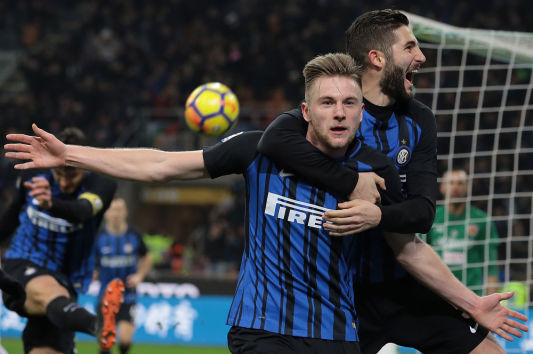 Top-tier Italian soccer side Inter Milan have announced a partnership with the Gattinoni Group.
Under the terms of the deal, the travel company will serve as an official supplier of the Serie A outfit for the remainder of the 2017/18 season.
Gattinoni's branding will feature on pitchside LED boards and on screens inside Inter's San Siro stadium. In addition, the firm will enjoy a presence on the club's official website and hold promotional activities on matchdays.
The financial details of the agreement have not been made public.
"It's a pleasure to now have Gattinoni among our list of partners," said Giorgio Brambilla, director of sales and partnership management at Inter Milan. "They're an important company with whom we've worked with for many years in terms of business travel, and we now hope to continue working in a mutually beneficial manner."
Franco Gattinoni, president of the Gattinoni Group, added: "We set our sights on a top team, one of international importance and with a long history behind them. This is now a great chance to gain publicity and add prestige to our group.
"It is also another important step for Gattinoni in terms of marketing and communication, which will strengthen us in reaching the final consumer. It also improves our business credibility, brand diffusion and works well for all of our partners. Whether that be our suppliers or the agencies that have chosen to be part of our network."
Inter Milan are currently fifth in Serie A after winning 14 of their 26 games so far this season. They beat Benevento 2-0 at home on 24th February and will host league leaders Napoli on Sunday.