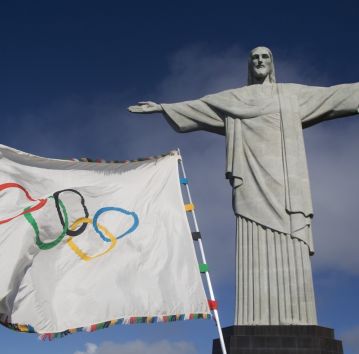 Infront Sports & Media has sold a package of media rights for the Rio 2016 Olympic Games to Azam Media in Tanzania.
Azam Media, a free-to-air broadcaster, will broadcast at least six hours of daily coverage from the Games, as well as the opening and closing ceremonies. Its rights package covers all platforms, including terrestrial, satellite and cable TV, internet and mobile.
"With the athlete delegation from African countries forming a significant and successful part of the Olympic Games for over four decades – it is more than time to transmit their performance and successes to the people back home," said Rhys Torrington, the chief executive of Azam Media.
"We look forward to featuring such a prestigious event as the Rio 2016 Olympics in our programming portfolio and are convinced that it has the potential to draw audiences in the millions – particularly in the most popular sports disciplines such as athletics, swimming, boxing and football."
Infront holds the rights to next year's Games in 43 countries and territories in Sub-Saharan Africa, after signing a deal with the International Olympic Committee (IOC) in January 2014. The Swiss agency has been working with TV Media Sport (TVMS), a French sports marketing company, to sell the rights on to broadcasters in the region.
Infront and TVMS plan to produce a broadcast feed from Rio tailored for an African audience, with six to nine hours of content provided each day along with daily news and highlights programmes.
An Infront statement released on Thursday said more deals with broadcasters in Sub-Saharan Africa are 'in the pipeline'.