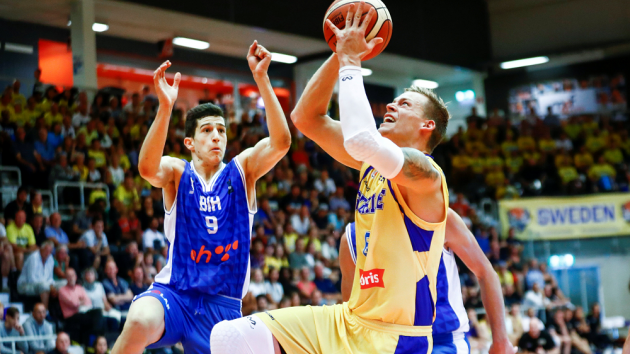 Infront China, the Chinese arm of Infront Sports & Media, has picked up the exclusive domestic marketing rights to the International Basketball Federation's (Fiba) 2019 World Cup, which will be staged in China.
Under the terms of the deal, which was agreed between FIBA and the 2019 World Cup's local organising committee (LOC), the Wanda-owned agency will develop the commercial programme in China across sponsorship, merchandising and hospitality areas.
Infront China will also support the LOC and Fiba on ticketing and merchandising initiatives relating to the event.
The sports marketing company's portfolio in China includes an eight-year partnership with the Chinese Basketball Association (CBA) agreed in 2011.
"I very much appreciate the LOC and Infront China's great support for the preparation of the Fiba Basketball World Cup 2019," said Frank Leenders, director of marketing and communications at Fiba.
"It is our honour to form a strategic partnership with Infront China, one of the most respected sports marketing companies in the world. As the exclusive marketing partner in China for FBWC 2019, Infront China's rich local marketing experience and international expertise will contribute greatly to the commercial development of the tournament."
"With the official launch of marketing program, we expect enterprises from home and abroad to seize the rare opportunity to get involved and ultimately find a win-win solution for all," added Li Jinsheng, executive vice president of the LOC.
Anne Zhao, managing director of Infront China, said: "In these 13 years of support given to Chinese basketball, Infront China has developed a unique basketball DNA. We look forward to developing and providing mutually beneficial commercial opportunities to our partners and sponsors and making a joint effort to present a wonderful and successful World Cup to all the basketball fans around the world."