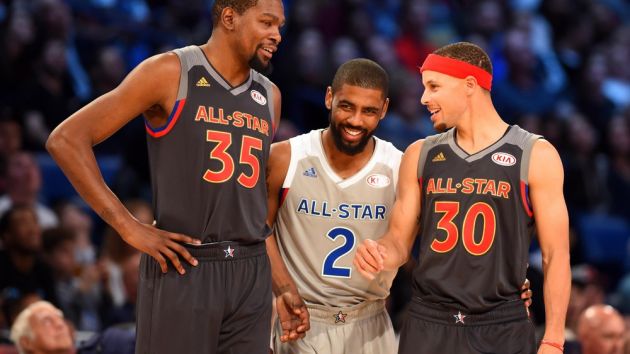 The National Basketball Association (NBA) has confirmed that the 2021 NBA All-Star Game will take place in Indianapolis, Indiana.
The 70th edition of the mid-season exhibition match will take place on 14th February 2021 at Bankers Life Fieldhouse, home of Eastern Conference team the Indiana Pacers.
2021 will mark the first time that the NBA All-Star Game has been staged at the 18,000-capacity arena, and only the second occasion that the fixture has headed to Indiana, which last hosted the event in 1985 at the Hoosier Dome.
The showpiece takes place every February, and pits the best players from the NBA's Eastern Conference against their counterparts from the Western Conference. The game will be played in Indiana after Los Angeles, California in 2018, Charlotte in North Carolina in 2019 and Chicago, Illinois, which is due to stage the fixture in 2020.
"Indianapolis has an enduring love for basketball that creates a special connection to our All-Star Game," said NBA commissioner Adam Silver. "I want to especially thank Herb Simon for his efforts to bring the All-Star festivities back to Indianapolis as well as acknowledge the strong support we received from Governor Holcomb, Mayor Hogsett, Larry Bird, Rick Fuson and the entire Pacers organisation."
Herb Simon, owner of Pacers Sport & Entertainment, added: "On behalf of all of us at Pacers Sports & Entertainment, I am delighted that the NBA is entrusting us with NBA All-Star 2021 and we look forward to putting on a week of events that highlights the city that I love and meets the league's expectations."