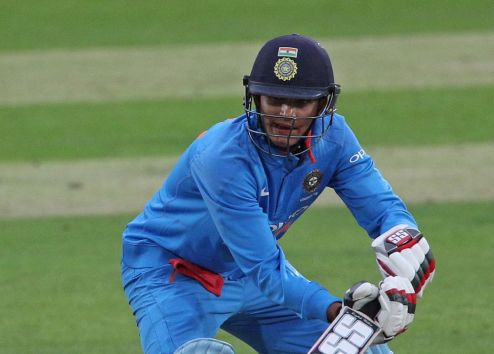 Indian cricket sensation Shubman Gill has signed a multi-year contract with celebrity management company KWAN.
The Mumbai-based talent agency will manage the commercial interests of the 18-year-old, who is at the forefront of a new generation of Indian cricketers.
The partnership comes a week after it was announced that Gill had signed a five-year deal to become a brand ambassador for protein brand Protinex.
Indranil Das Blah, co-chief executive of KWAN Entertainment, said: "We have always been very keen on supporting the growing Indian sports market, and Shubman's addition to our sports entertainment roster is a testament to just that.
"As one of the most exciting young cricketing talents in India today, Shubman has the potential to shine on the global stage. We are delighted to be a part of his journey and reinstate our focus on cricket with this signing."
Gill added: "KWAN is one of the best entertainment marketplace and sports marketing companies in the country.
"I am confident that it will be a great partnership."
Gill was part of the India under-19 squad that won the World Cup in January, while he fetched US$280,000 at this year's Indian Premier League auction.