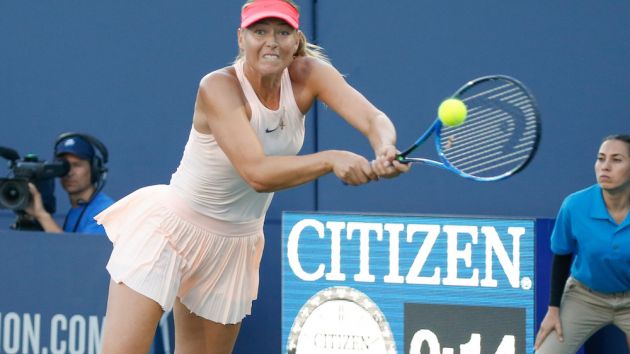 The Women's Tennis Association (WTA) and IMG have announced that the tour's longest-running tournament will relocate from Stanford University to San José State University.
The WTA Premier event will move to San José State's newly opened Spartan Tennis Complex ahead of this year's edition, keeping it in California's Bay Area for the foreseeable future.
The tournament will now be known as the Mubadala Silicon Valley Classic thanks to a new title sponsorship agreement with the Abu Dhabi-funded Mubadala Investment Company, while IMG has also made a 'long-term' commitment to continue promoting the event, which will take place this year from 30th July to 5th August.
While the terms of both contracts have not been disclosed, Mubadala and IMG have a prior relationship in tennis - the two entities currently operate the Rio Open in Brazil and also the Mubadala World Tennis Championship, an exhibiton event held in Abu Dhabi each December.
"Mubadala's commitment to the growth of tennis is inspiring and makes the company an ideal partner," said WME and IMG co-president Mark Shapiro.
News of the relocation comes after IMG announced last month that Stanford University's policy of hosting corporate sponsored events on campus had changed, forcing the agency to seek a new home.
First played in 1971, the tournament - previously known as the Bank of the West Classic - serves as the first event in the US Open Series, a run of US-based tournaments leading up to the final Grand Slam of the tennis season.
"Mubadala is proud to support this tournament, which has such a tremendous heritage in the Bay Area and women's tennis," said Nadine Saleh Hassan, the senior vice president for communications at Mubadala.
"Silicon Valley is associated with innovation and great thinking, and we want to play a part in keeping such a championship-level sporting event in this area for fans and players alike."
San José State's state of the art Spartan Tennis Complex is a 15-acre complex featuring six floodlit outside courts, while plans are in place for a further six indoor courts. For the new tournament, IMG and the university will construct a stadium court adjacent to the complex with temporary seating for 4,000 fans.
"When we met with San José State University, we could tell right away that they would be a great partner willing to invest in and help us grow the tournament," said Vickie Gunnarsson, the tournament director.