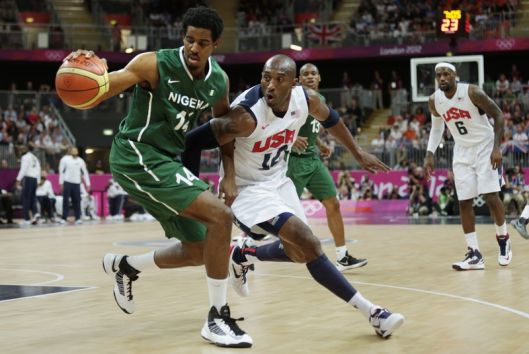 IMG Worldwide has announced what it calls an 'exclusive, historic' agreement with the Nigerian Basketball Federation (NBBF) to grow the sport of basketball in Africa's most populous country for up to 20 years.
No precise financial details of the agreement were released, but IMG will work on all levels of the sport, with local entrepreneur Tayo Amusan running the project. Amusan's Persianas Nigeria company deals in luxury residential, retail, entertainment and commercial development.
NBBF president Tijjani Umar said: "Nigeria has always had the potential to be a dominant power in basketball, one of the two great global games. But we can only reap what we sow. Today we begin investing in our long term success as a basketball power, with this step in partnership with IMG, a pioneer in world sport, bringing to bear its industry-leading expertise and strategic planning to help unlock Nigeria's true long-term potential."
Mike Dolan, the chairman and chief executive of IMG, added: "Sub-saharan Africa is one of the largest and fastest growing economic regions in the world today, led by Nigeria and its 170 million population, the largest and youngest on the continent.
"Nigeria is one of the great sporting nations in the world and has already produced some of the greatest athletes across a variety of sports. We believe there is an enormous appetite for basketball on the continent, and led by the economic and cultural force of Nigeria, we have only begun to scratch the surface of what's possible."
The NBBF, based in Lagos, was founded in 1964. The country's top professional men's league, the Nigerian Premier League, is comprised of 16 teams, while the men's national team is currently ranked 18th in FIBA's world rankings.