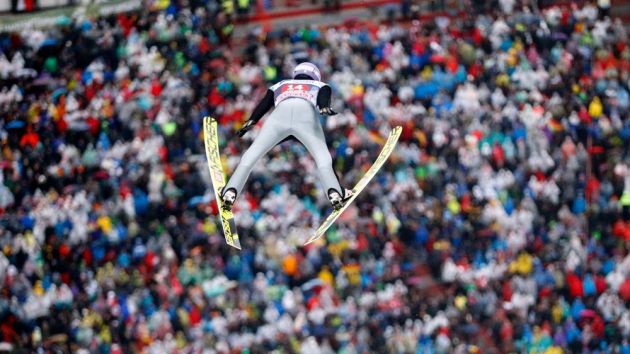 The International Olympic Committee (IOC) has awarded IMG in-flight and in-ship rights for February's Winter Olympics in PyeongChang, South Korea and the 2020 Olympic Games in the Japanese capital of Tokyo.
The global sports agency will distribute live action, highlights and other programming from both editions of the multi-sport event to international territories, excluding the USA. The coverage will be shown on Sport 24 and Sport 24 Extra, the IMG-owned and operated channels produced exclusively for airlines and cruise ships.
For the first time, the partnership will also include content from the IOC's Olympic Channel, which IMG will license to airlines and cruise ships and show on Sport 24. IMG and the IOC had a similar agreement in place for Rio 2016 and Sochi 2014.
Richard Wise, senior vice president of content and channels for IMG, said: "It is great to be working with the IOC again to distribute rights for PyeongChang 2018 and Tokyo 2020. The Olympic Games are some of the most anticipated events in sport, with over a third of the entire world population tuning into the Rio 2016 opening ceremony.
"IMG supplies more than 600 hours of programming to more than 50 international airlines a year, more than any other distributor, so we are well versed in leveraging content as prominent and popular as the Olympic Games."
Timo Lumme, IOC TMS managing director, added: "We are delighted to once again partner with IMG to deliver live action from the Olympic Games to passengers in the air and at sea. This agreement, covering both PyeongChang 2018 and Tokyo 2020, continues our longstanding relationship and reflects the IOC's commitment to ensuring the fullest coverage and the widest possible audience in the world for each Olympic Games."
PyeongChang 2018 takes place between 9th and 25th February.