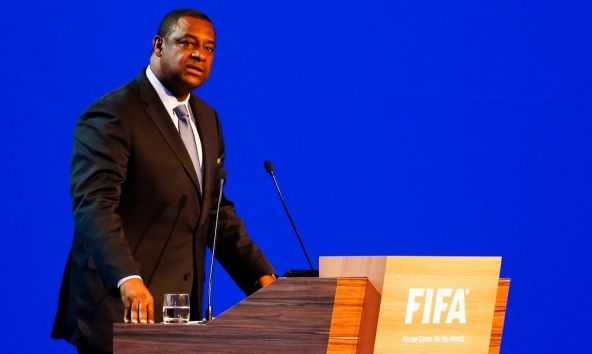 US Imagina, a division of sports media group Imagina, has been ordered to pay US$24 million after pleading guilty to bribing Latin American soccer officials.
Erica Lucas, lawyer for the Florida-based affiliate, admitted to the US District Court hearing that the firm bribed the officials in exchange for media and marketing rights to qualifying games for the 2014, 2018 and 2022 Fifa World Cups.
Lucas told the court that US Imagina started to bribe officials from the Caribbean Football Union, as well as the national associations of Costa Rica, El Salvador, Guatemala and Honduras, around 2008.
Lucas said that Roger Huguet, a US Imagina executive, agreed a deal in 2012 with the Traffic Group agency to split the cost of a US$3 million bribe to Jeffrey Webb, who was then serving as president of Concacaf, the soccer's governing body in North and Central America and the Caribbean. Webb has pleaded guilty and awaits sentencing.
A New City judge has ordered US Imagina to pay a fine of US$12.9 million, plus damages of about US$6.7 million, which will go to various Concacaf member associations in Honduras, Guatemala, Costa Rica, El Salvador and the Caribbean Football Union. The company was also told to forfeit around US$$5.3 million in criminal proceeds.
The fine will be paid by the division's parent company, which is based in Spain.
Imagina said in a statement that it is "committed to the highest ethical standards and strict compliance with the laws of all jurisdictions in which it operates" and that "since learning of these issues more than two and a half years ago, Imagina has taken significant steps to address this isolated misconduct as well as to strengthen and improve compliance and oversight across its global operations."
"As the Confederation and the member associations continue to receive restitution of this kind for the various harms we have suffered, we look forward to working with our member associations and regional unions to direct the payments and reinvest in football and development to grow our sport," Concacaf president Victor Montagliani commented in a statement.