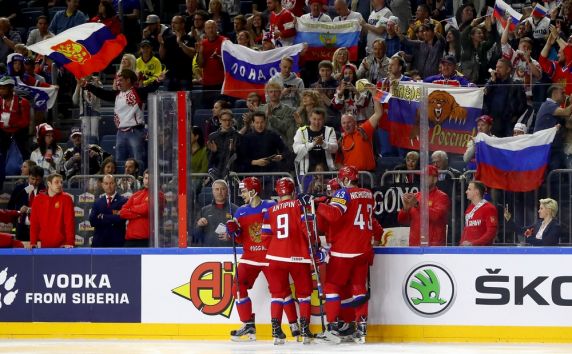 Russian state-backed commercial broadcaster Channel One has secured a six-year rights deal with the International Ice Hockey Federation (IIHF) for its annual IIHF World Championship.
Starting with this year's edition, Channel One will cover each instalment of the international tournament until 2023.
For this year's event, which takes place in the Danish cities of Copenhagen and Herning from 4th to 20th May, Channel One will carry live coverage of all of Russia's games, while the tournament will also be live streamed on an online platform and the network's mobile apps.
Future editions of the tournament will be staged in Slovakia in 2019, Switzerland in 2020, Belarus and Latvia in 2021, and Finland in 2022.
Russia come into this year's World Championship after the Olympic Athletes from Russia (OAR) team won gold in the men's ice hockey competition at the 2018 Winter Olympics in PyeongChang.
Russia begin their World Championship campaign against France on 4th May, when they will be looking to improve on last year's showing in Paris, where they finished third.