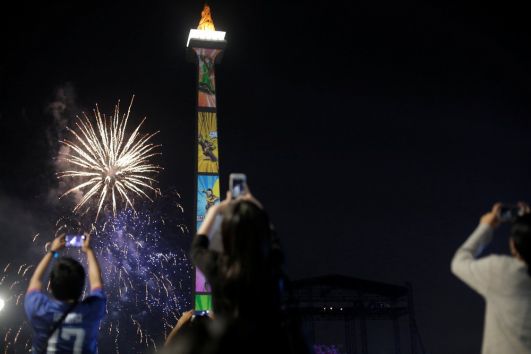 The Indonesia Asian Games Organizing Committee (INASGOC) has named the International Games Broadcast Services (IGBS) as the host broadcaster of the 2018 Asian Games in the Indonesian cities of Jakarta and Palembang.
IGBS, a joint venture between production companies HBS and IMG, will be responsible for the entire host broadcast operation for the 18th edition of the quadrennial multi-sport event, which is scheduled to take place from 18th August to 2nd September.
It will oversee overall project management, full TV coverage of all sports, the design of its International Broadcast Centre (IBC), and IBC-based production, broadcast venue operations and services to rights holders.
IGBS was previously the host broadcaster of the 2006 Asian Games in Doha and was involved in the Games in Guangzhou in 2010 and Incheon in 2014.
"IMG and HBS have worked together around the world - and especially in Asia - since the 2002 Fifa World Cup in Japan and Korea," said Francis Tellier, chief executive of HBS. "With IGBS, their combined experience and expertise complement each other perfectly.
"As a company that is active only in host broadcasting, IGBS offers solutions specially tailored to its customers' interests, without compromising for any other potential interest. HBS is also extremely proud to work in close collaboration with the Asia-Pacific Broadcasting Union."
Graham Fry, global head of production at IMG, added: "HBS and IMG - the IGBS team - have worked tirelessly to provide a compelling proposal for coverage of the 2018 Asian Games. We are delighted to now have the opportunity to showcase the best sports coverage, as well as Indonesia and its people in 12 months' time."